Colombo Airport - Sri Lanka (CMB)
Use this website to quickly find the most important information about Colombo Airport - Bandaranaike International Airport: Flights (Departures, Arrivals), Parking, Car Rentals, Hotels near the airport and other information about Colombo airport. Plan your travel to Colombo Airport with the information provided in this site.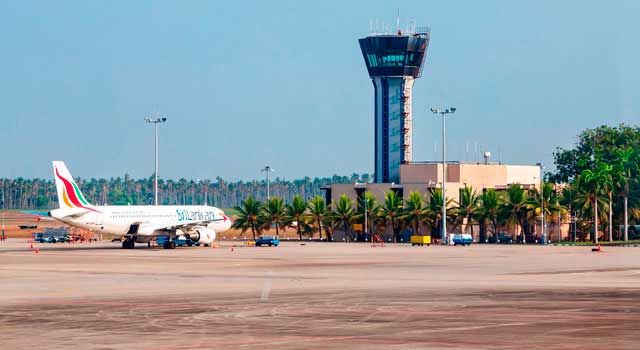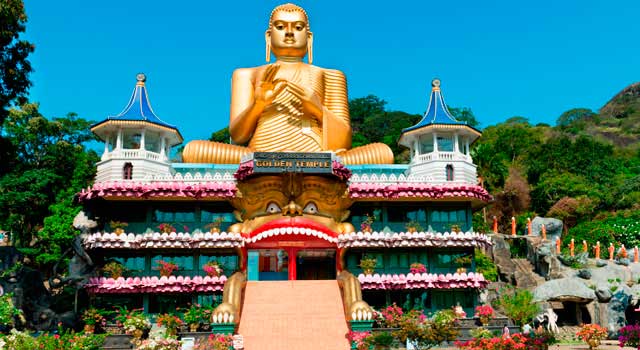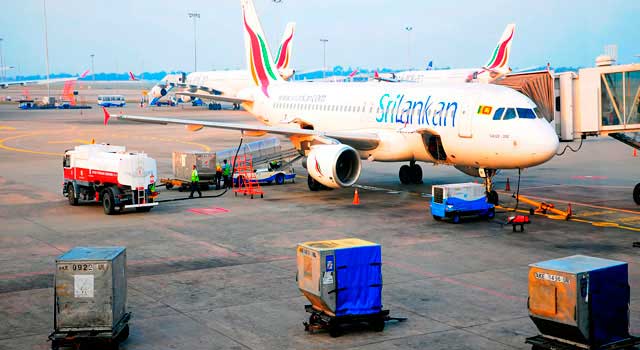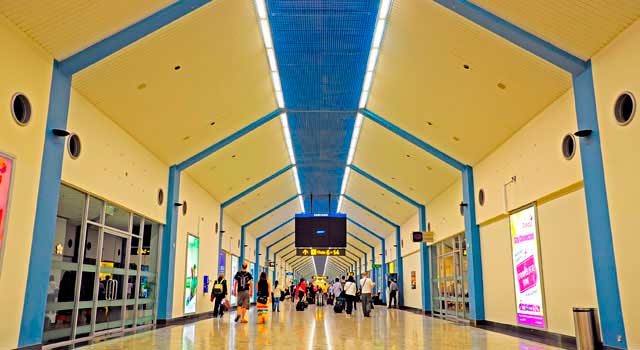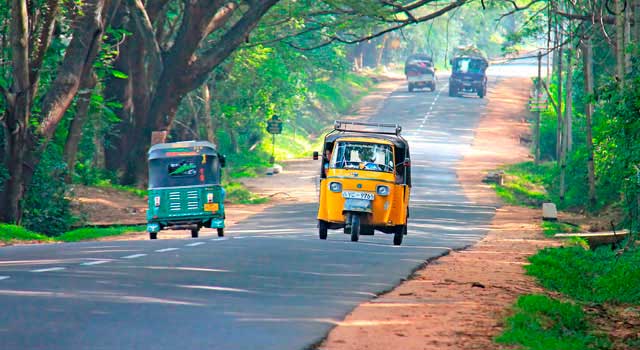 Colombo International Airport (IATA: CMB, ICAO: VCBI), officially known as Bandaranaike International Airport and colloquially known as Katunayake Airport, is the main international airport serving Sri Lanka.
The airport is one of the busiest hub airports in South Asia and operates direct flights to Asian, European, USA, Oceania and Middle East destinations. Colombo Airport is the hub of SriLankan Airlines (One World alliance) and Cinnamon Air. Some airlines have seasonal flights, both passenger and cargo.
It is located 33 km north of Colombo (in a suburb of Negombo). The Airport was named after former SWRD Bandaranaike Prime Minister.
In 2017, 9,805,045 passengers used the CMB airport. The airport is currently being expanded to handle 15 million passengers.
Colombo Bandaranaike International Airport (CMB), has three terminals: the International Terminal (T1) and the domestic terminal (T3) and one cargo terminal. Terminal 2 is under construction, it's planned to be finished by 2019.
- Terminal 1: It has 12 gates and handles international flights until the opening of Terminal 2. Arrival and departure areas are separated horizontally. More info
- Terminal 2: It is planned to open in 2019 to handle international flights.
- Terminal 3: It handles domestic flights. Arrivals and departures are separated horizontally. More info
Arrivals and Departures levels of the terminals offer different services and facilities as Duty-Free shops, Lounges, Shops, Restaurants, hotels, among others.
Future Developments
The airport is currently being expanded to be able to serve up to 15 million passengers. The project is called "Phase II Stage 2" and is being funded by Japanese Government.
New Terminal
A two tier passenger terminal with arrivals and departures physically separated as found in most modern airports will also be constructed.
New Runway
The government has decided to invest on a second runway at the airport, enabling the A380 to land in Colombo, but the calendar to do that has not been announced yet.
Lost and Found
Phone: 011 225 2861 - Ext. 3048
Colombo Airport has the following means of transportation available for their passengers:
Bus: There are direct express buses from the airport to Colombo central bus stand in 60 minutes. More info
Shuttle: Shuttle bus services or private transportation is one of the best options but you will have to book it in advance.
Train: There is rail line linking the airport to Colombo called "Colombo Airport Express Rail" and operates as a shuttle. The station is not at the terminal itself. More info
Taxi: The Airport Taxi Service operates with a fleet of over 600 vehicles. The phone number is +94 (11) 2252861 Ex. 3097. More info
Car rental: Rent your car prior your arrival at Colombo Airport. Compare prices through our search engine and book your car.
Contact
Address: Canada Friendship Rd, Katunayake 11450, SRI LANKA
Telephone: +94 11 226 4444
Colombo Airport in numbers
- 9.8 Million passengers in 2017 and 58,460 aircraft movements.
- 1.2 Million transit passengers
- 39 check-in desks
- 2 operating terminals
- 1 new terminal under construction
- Over 27 airlines
- 45 destination cities
- 1 runway (04/22 3350m long)
- 3445 employees
- 1st busiest airport in Sri Lanka
- Busiest routes: Male, Chennai, Dubai, Singapore and Doha.